Prada showcased it's latest collection in Milan yesterday with the theme "femininity, representation and power".
"I was fixated with the idea of women and how it is necessary that they be strong, visible, kind of fighters. I wanted the clothes to be so bold that people will see you but also listen," explained the designer backstage.
The range included an artist illustration of women's faces that appeared on dresses and jackets.  I loved the boldly odd chaotic mix of colours and heavily embellished sporty statement pieces that made up the Prada spring/summer 2014 collection. Gorgeous hues of buttercup yellow, striking red, dark blues, green and purple also made an appearance with large encrusted jewels and sequins on structure pieces. The brilliantly upbeat colours screamed confidence!
My favourite had to be the quirky accessories that had a very sporty edge like the ribbed ankle warmers and the bra embellishment on the structured classic coats. A perfect example of the StyleSociety 'high on attitude and low on tradition' motto!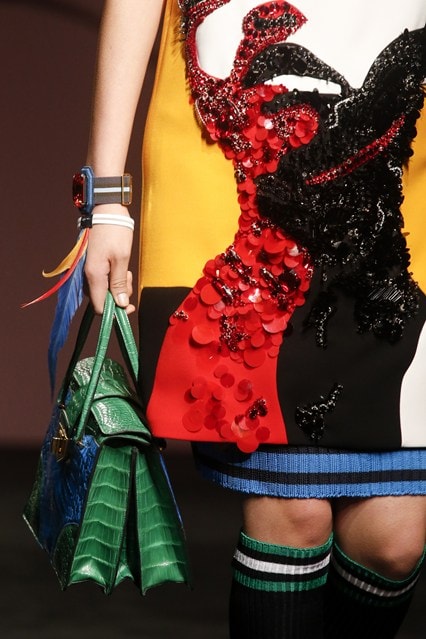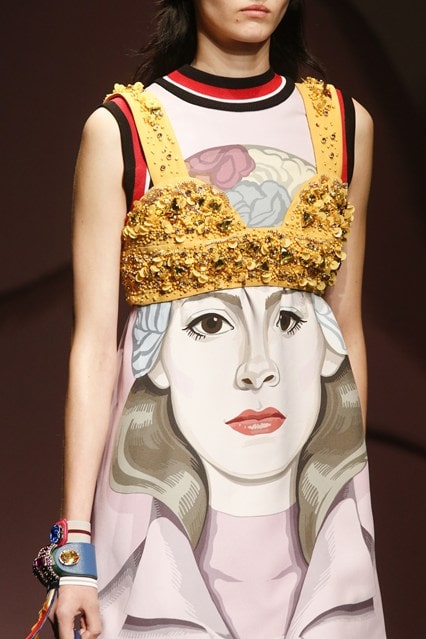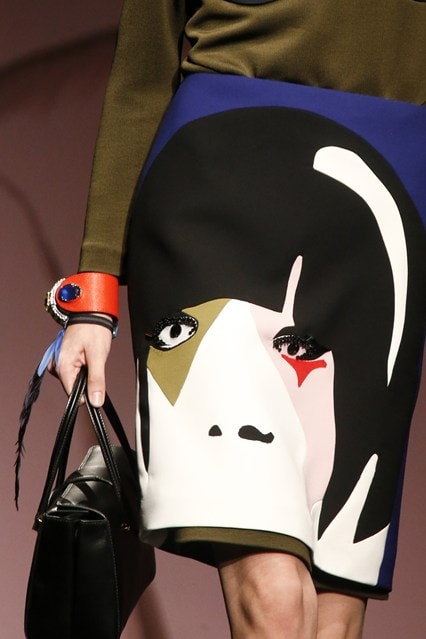 Photo credits: Isidore Montag