Creative Directors Maria Grazia Chiuri and Pierpaolo brought the world of fantasy and fairytales to life in this latest haute couture collection for Valentino's Spring / Summer 2014. This feminine collection they say, like a journey from the Earth to the Sky, was inspired by "experience, a casual encounter, a dream".  
Models appear ethereal in tulle minidresses with unfinished hems resembling a ballerina's tutus, embroidered robes and silk fluid tunics. The latest jungle fever fashion trend seems to also make an appearance with lions on fringed jute dresses and monkeys and leopards are embroidered on long gorgeous tulle and silk gowns.
"A fantastic journey where feather butterflies lay on a cape and lions, snakes and monkeys, inlaid or embroidered, become the characters of an imaginary or simply dreamt Eden" – Vogue 
Here are my favourite pieces from the collection.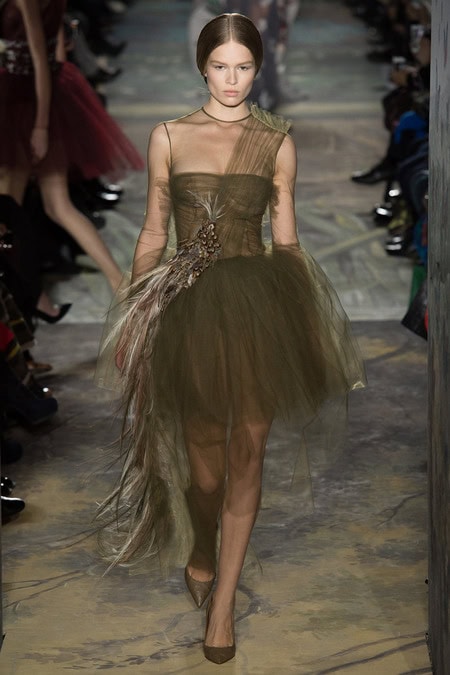 ---
{Images Copyright © Vogue}